Pourquoi choisir SIMULIA Structural Simulation Engineer ?
SIMULIA® Structural Simulation Engineer offre un environnement puissant et facile à utiliser pour effectuer des analyses thermiques structurelles, des analyses de réponses dynamiques modales, des analyses de flambage et de fréquence, et des analyses statiques structurelles de pièces et d'assemblages. SIMULIA Structural Simulation Engineer peut exploiter les données de simulation et de conception des modèles SOLIDWORKS®.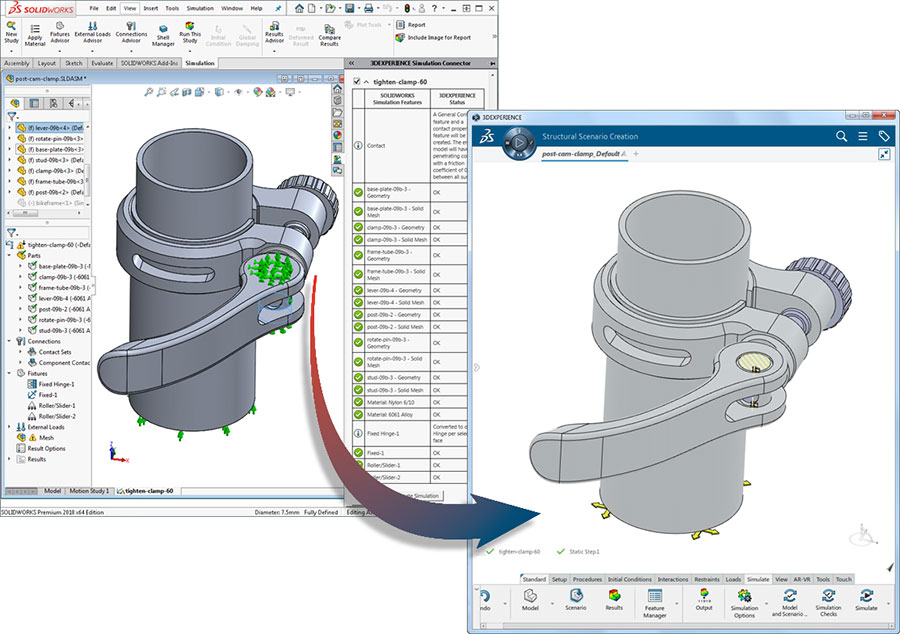 Reuse Existing Designs through Tight Integration
Access SSE directly from SOLIDWORKS Simulation and let your geometry and model features be transferred into SSE with a single click. Set advanced simulations in less time by reusing loads, boundary conditions, mesh definitions, and material properties. Every time you modify your SOLIDWORKS CAD design, your simulation model in SSE updates automatically.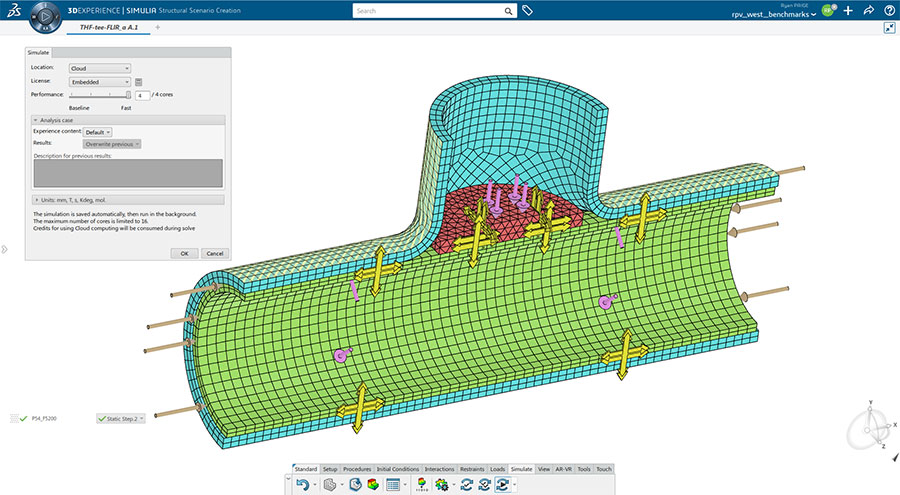 Accelerate the Design Process with Cloud Computing
Enable multi-threaded cloud computing for rendering and visualization computations of your large-scale simulation data. Running your simulation on the cloud lets you access more processing cores. This helps you run complex simulations with speed, clarity, and control and make design decisions faster. It also frees up your local machines for other design or simulation work.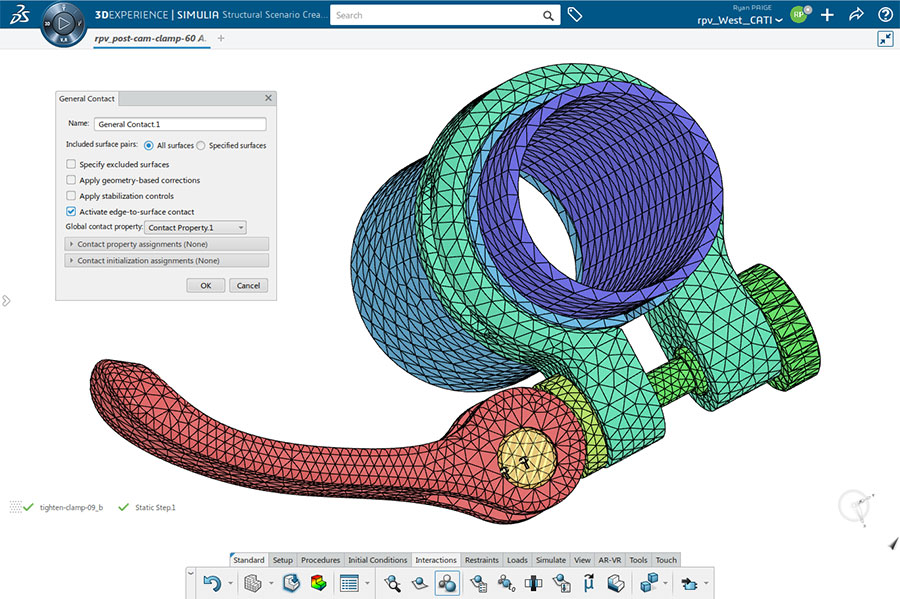 Save Time with General Contact
Define contact with greater ease, especially for multiple components and complex topology. Instead of setting contact pairs, use a single interaction to encompass contact globally. Maintain flexibility within the global definition to modify interactions of sub-regions or deactivate them if desired.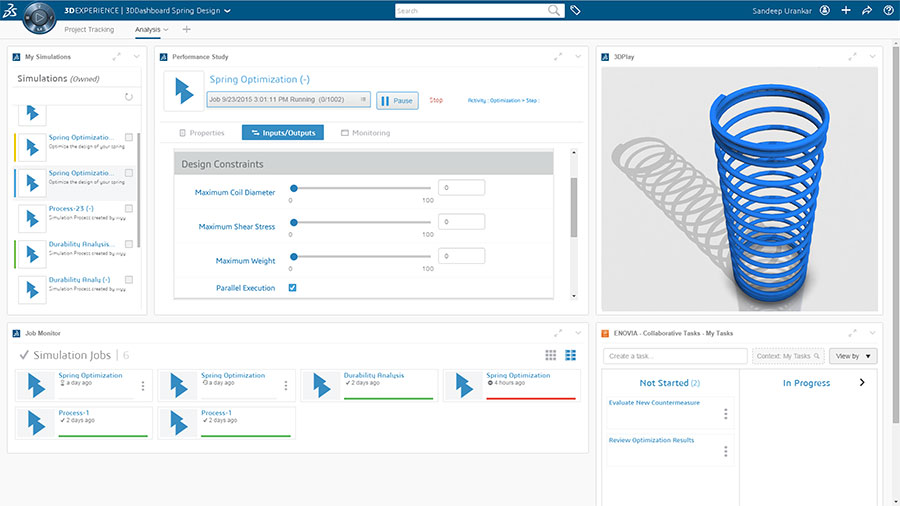 Design Better Products with Easy Access to Simulation Data
Build your own simulation dashboards in the cloud. Use widgets to view all of your recent simulation content, track any running jobs or open up a simulation in more detail. Create a lightweight visualization of the geometry and simulation results and easily share engineering and design insights with non-specialist users.